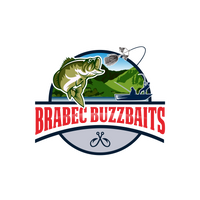 Our Story
Brabec Buzzbaits was started in Lake County, California. Clearlake is known for being one of the best Bass Fishing Lakes in the Nation. Each year the top fisherman in the world travel to Clearlake in hopes of catching one of its trophy sized Bass! The Brabec Buzzbait offers not only high quality but also strength and performance, that puts big bass that you can be proud of, in your boat. Hand crafted with a heavy-duty stainless steel wire frame for ultimate durability and longevity. The Brabec Buzzbait features a flattened arrow-shaped head design and a premium blade, which creates that desired gurgling action and squeal that the fish can't resist. Engineered over time to perfect the design that has an extra lift which allows anglers to use a slower retrieve and stay in the strike zone for a longer period of time. The Brabec Buzzbaits high quality 5/0 hook that's razor sharp not only provides a superior hook up ratio without the need for a trailer hook but gives anglers plenty of room for their favorite trailer to create a larger profile.
Available in single and double blade as well as a wide range of custom skirt and blade color combinations, the Brabec Buzzbait delivers big fish performance that will put Big Bass in the boat!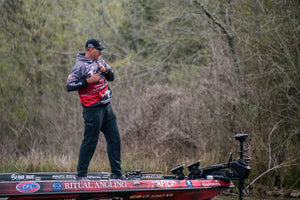 MLF Pro - Jared Lintner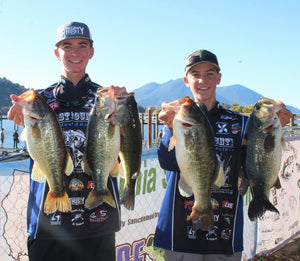 EAST COUNTY STUDENT ANGLERS
Proud sponsor of the East County Student Anglers!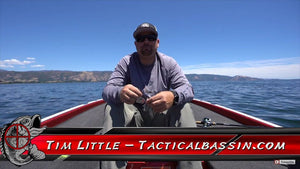 Featured on Tactical Bassin
I was introduced to Brabec Buzzbaits by the designer , Dave when he was making them in his retail store in Lakeport,CA at the time. I had never used double buzz bait and was very skeptical. He offered to take me out and teach me about buzz baits. It didn't take but 2 casts to lock into the first 6lber. And by lunch time I realized how amazing this method was and how much I had missed out. We caught so many fish over 4 pounds and up to 7 pounds I figured this was the only way to fish. Well it wasn't long before I started using other manufacturers double buzz baits and just wasn't getting the same results. It was then that I came to conclusion all buzz baits are not created equal. I have never turned away from Brabecbuzzbaits since and the quality is still as good as my first one and never disappoints and always out catches all others!!! As a tournament angler this Buzzbait has won been crucial to my success! Thanks Brabecbuzzbaits!!!

Greg Bunting
Incredible buzzbaits. Loud, squeaky, very durable and most importantly they get smashed by giants! These are the only double buzzbaits I throw.

Brandon Lum
Absolutely top of the line fish catching machines! I love the Double Blade Dave's Black Magic Buzzbait. Fish will crunch it!

Luis Perez